Hi, I am Bailey, and welcome to Discover Dishes, a one stop place for delicious food.
I've taken my experience working as a sous chef to the online world, in the form of easy recipes you can recreate in your own kitchen.
From kitchen tips, how to's, and more, you'll have everyone wanting seconds!
We add new recipes every week, so make sure you subscribe so you don't miss anything great.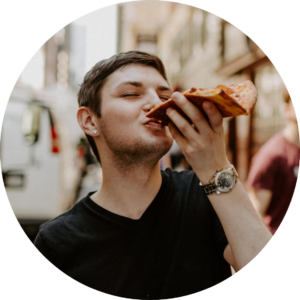 A little about me:
I live in Vancouver Canada with my wonderful boyfriend and 3 cats. Some of my favorite things to do:
Netflix bingewatching
Travel
Eating good food
Knitting
Spending time at the beach
Drinking wine
Painting
Creating recipes
I travel as much as possible, I love trying new cuisines around the world. My favorite trip so far has been Thailand, the street food you get is incomparable to anything else in the world. Then again, I am the biggest spicy food fan ever.
When I travel, I love taking culinary and cooking classes and applying the techniques I learn to my everyday cooking and recipe creation.
My favorite dish – pasta! Anything from fettucine alfredo to lasagna.
My favorite cooking gadget – a stand mixer. It's a game changer for everything from whipping eggs to making bread!
One Ingredient I can't live without – dairy. It can be added to just about anything, and adds so much richness and flavor to cooking.